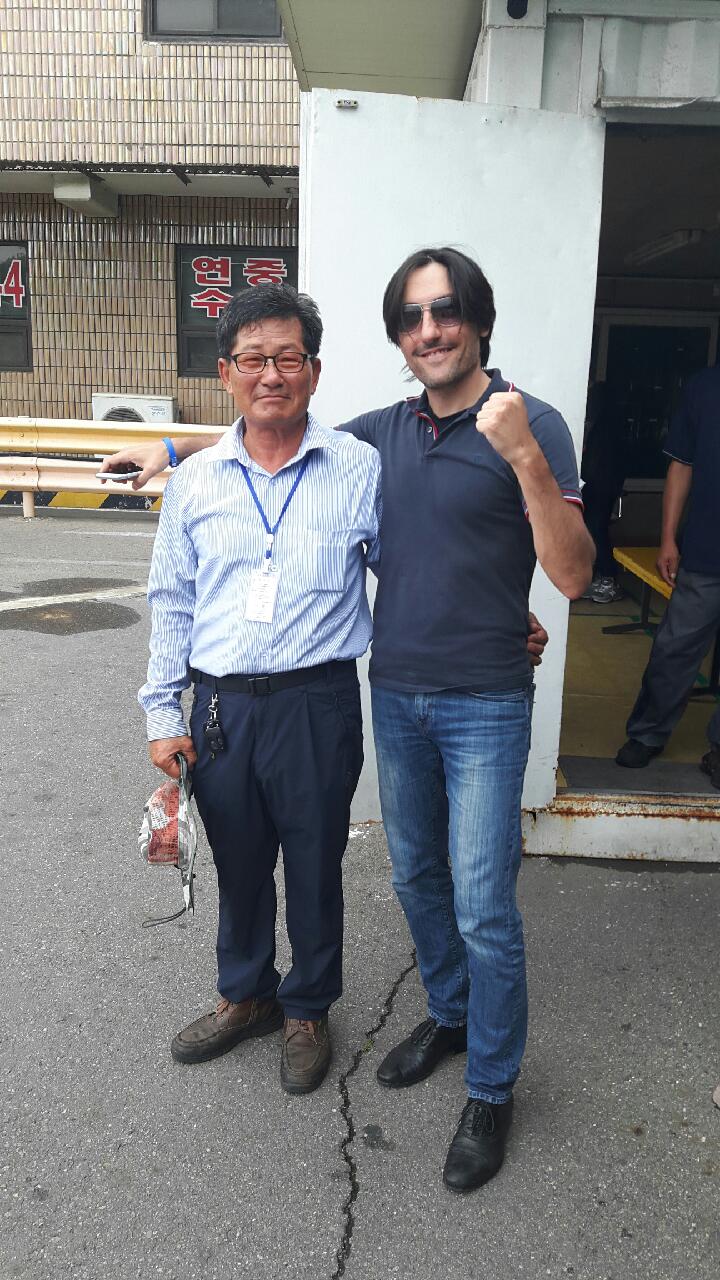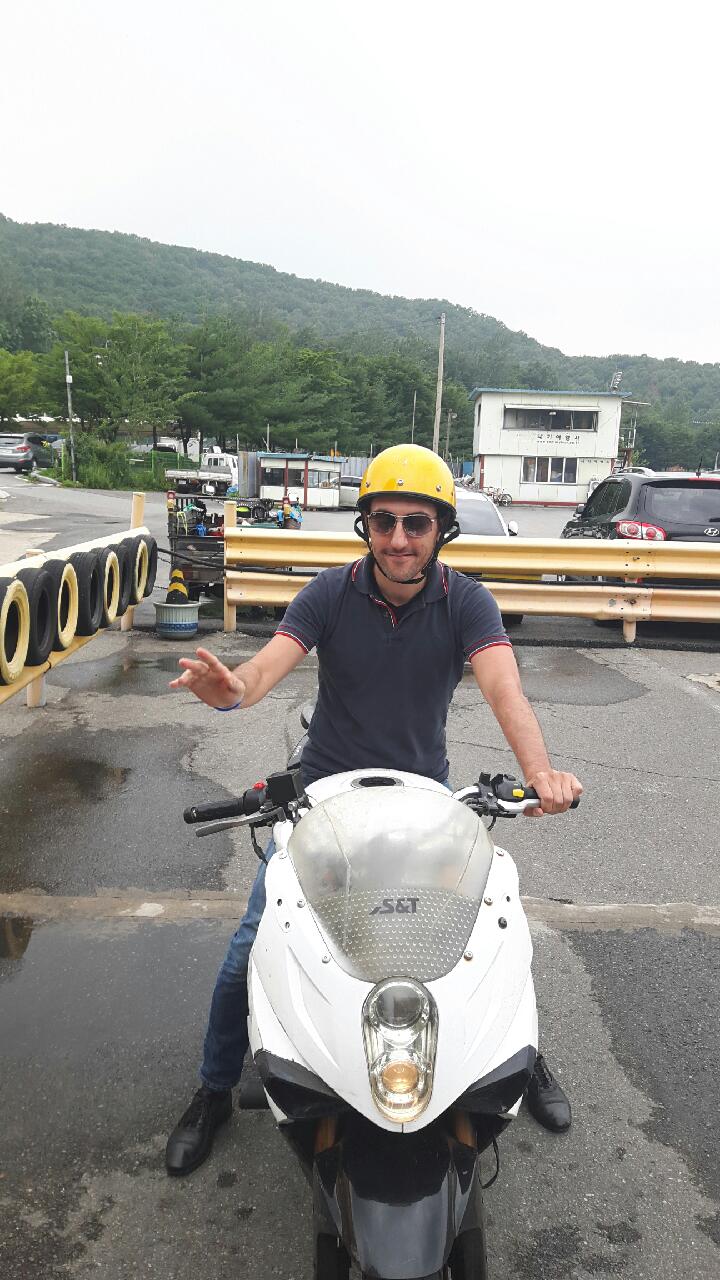 SDA welcomes Mr. Bossi Manyel Amon.
He's now having wonderful time at SDA with Level 2 Motorcycle lessons.

We hope you will enjoy your time in Korea by earning motorcycle license in SDA.
→ SEOULDA.com

★★★★SEOUL DRIVING SCHOOL &
ACADEMY(SDA)★★★★

Looking for the BEST Driving License Package in Seoul?
We are 100% English based driving school in Korea.
We offer the lowest driving lesson cost in Korea.
We are located in Guemcheon-gu, Seoul and just 3 minutes by walk from Metro Station.
[★Procedure of Automatic & Manual Car Lesson]
A. 3 hour Theory lesson at SDA & English Written Test
B. 4 hours driving course lesson & Test in English at SDA
C. 6 hours On-road lesson & Test in English at SDA
[★Type of Car & Motorcycle Driver's License in SDA]
A. Level 1 Regular : Automobile (Manual)
B. Level 2 Regular : Automobile (Auto)
C. Level 2 Small : Motorized Bicycle (125cc↑)
D. Level 2 Motorized : Motorized Bicycle (125cc↓)
[★ Feature of SDA]
[A] Highest Passing Rate with the Lowest Price in Korea
[B] Course Duration until get License - 6 to 10 Days
[C] Experienced English Speaking Instructors
[D] Provide English Lesson Materials
[E] Practical Training & Test (Auto Or Manual)
[F] Flexible Schedules (Also open on Saturdays & Sundays)
[G] Great Location
[H] Shuttle Bus Transportation
[★ Contact Info]
*Call : 02-706-3920
*Mobile : 010-5930-3202
*Kakaotalk ID : @seoulda
*Facebook : www.facebook.com/SeoulDrivingAcademy/
*Website : http://www.seoulda.com/
*e-mail : info@seoulda.com
Feel free to contact us. We are ready to help you.